$title = urlencode(the_title());?>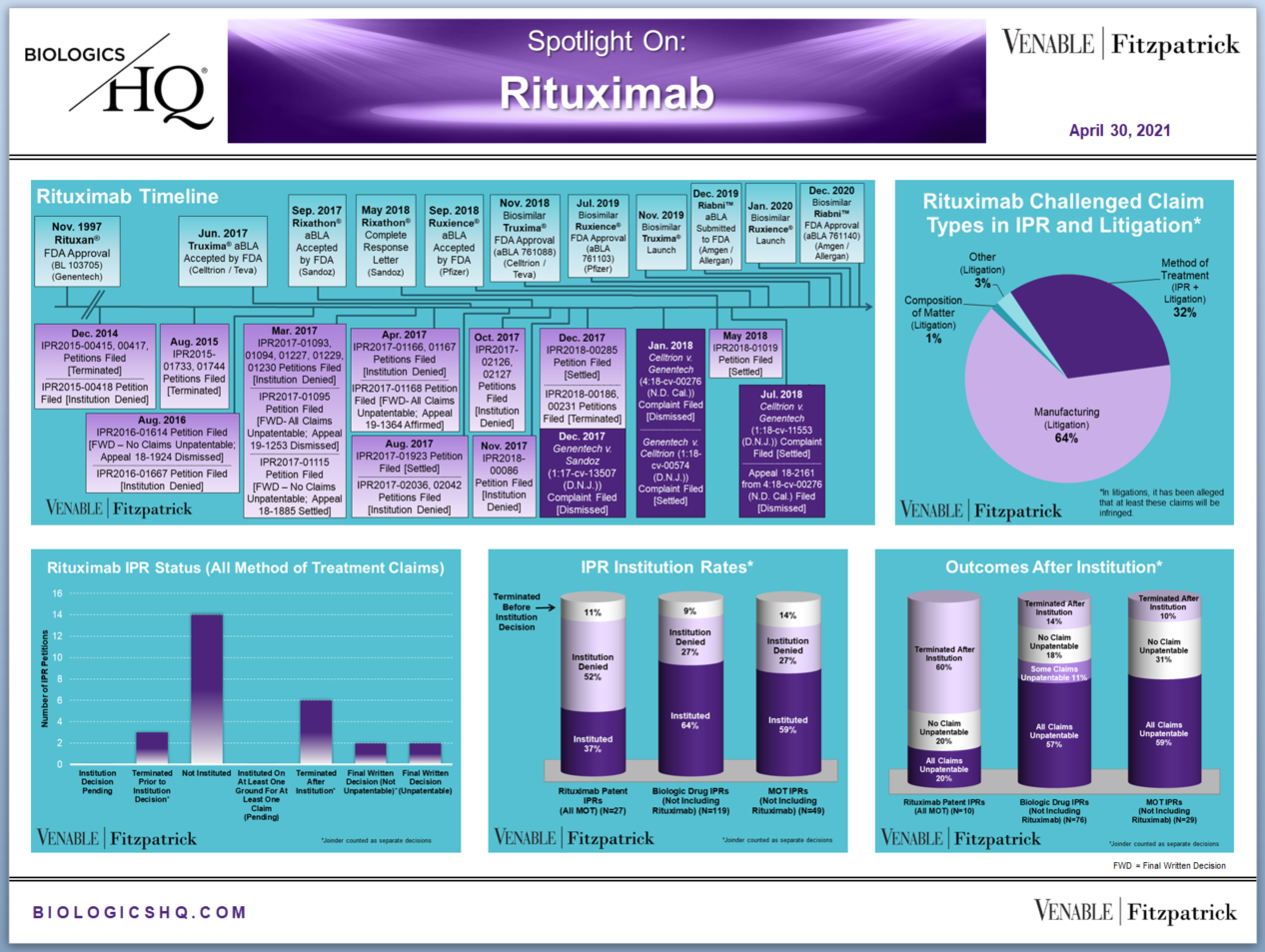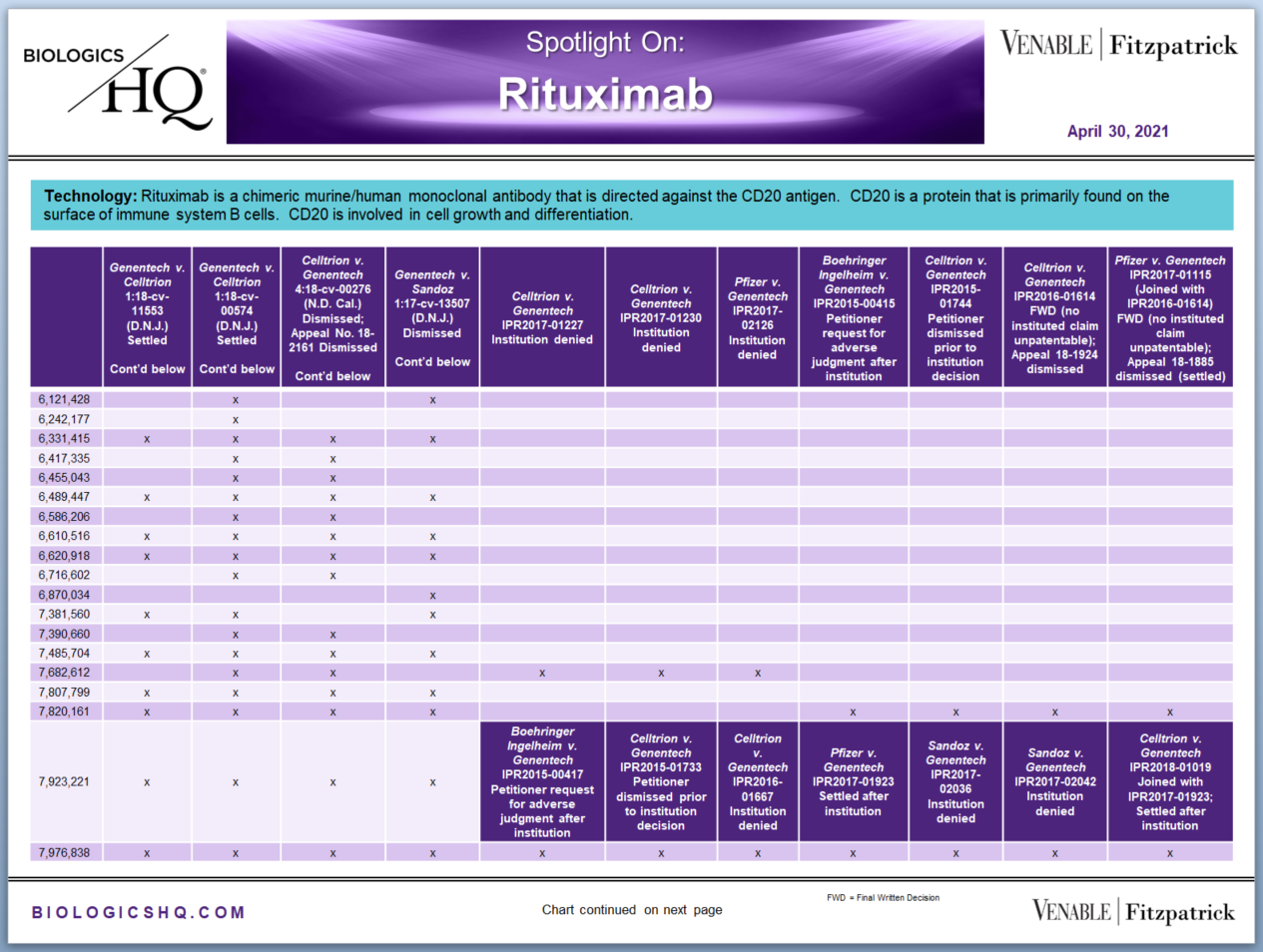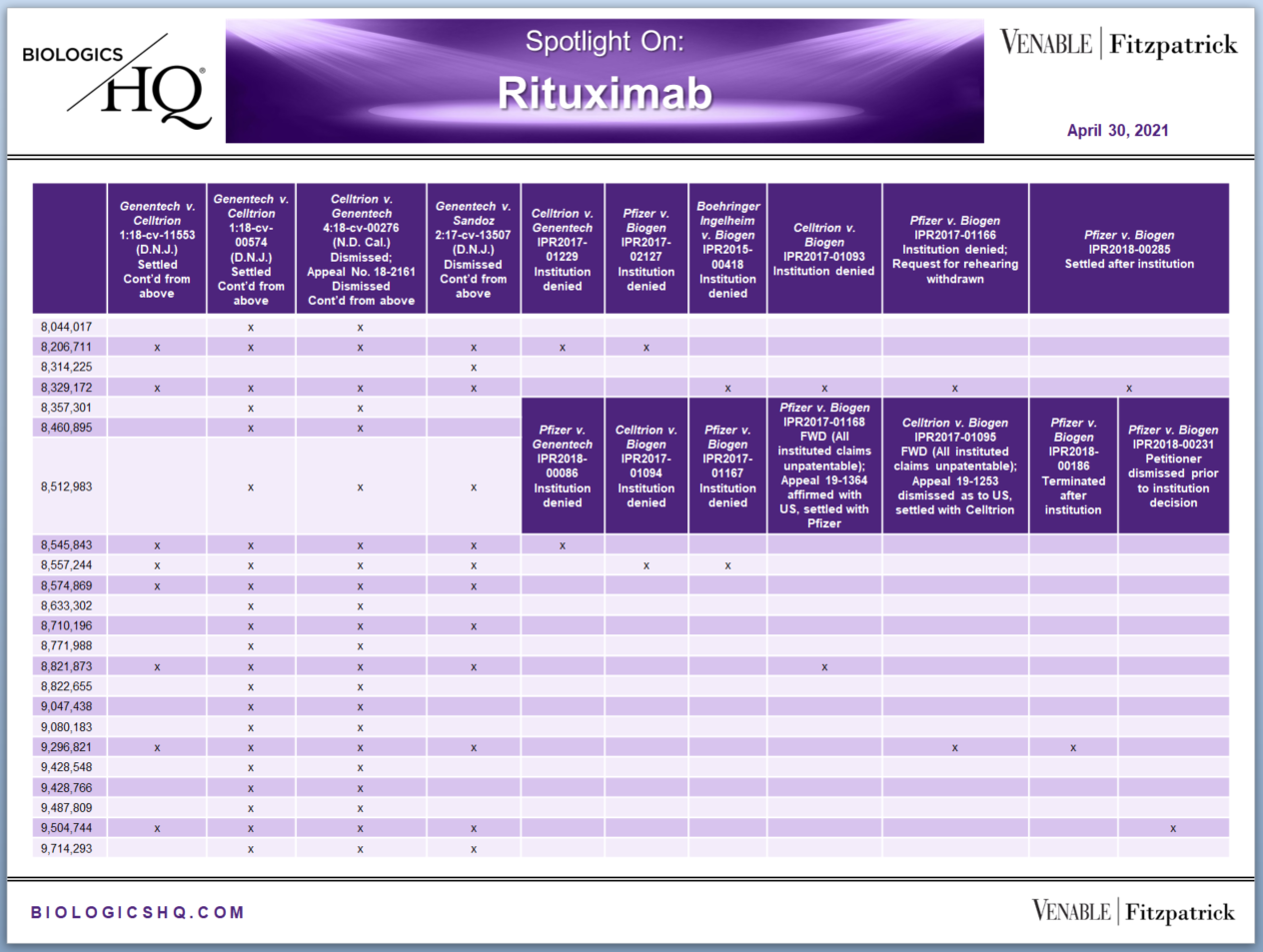 *Rituximab Challenged Claim Types in IPR and Litigation: Claims include those challenged in litigations and IPRs.  Claims are counted in each litigation and IPR, so claims from the same patent challenged in multiple litigations/IPRs are counted more than once.  Within each litigation a claim is counted only once.  Within each IPR, claims are counted only once, whether they are challenged under § 102, § 103, or both.  Claims in litigations are determined based on claims alleged infringed in Complaints.
Click on the "Subscribe" link above for access to future product dashboards and updates.