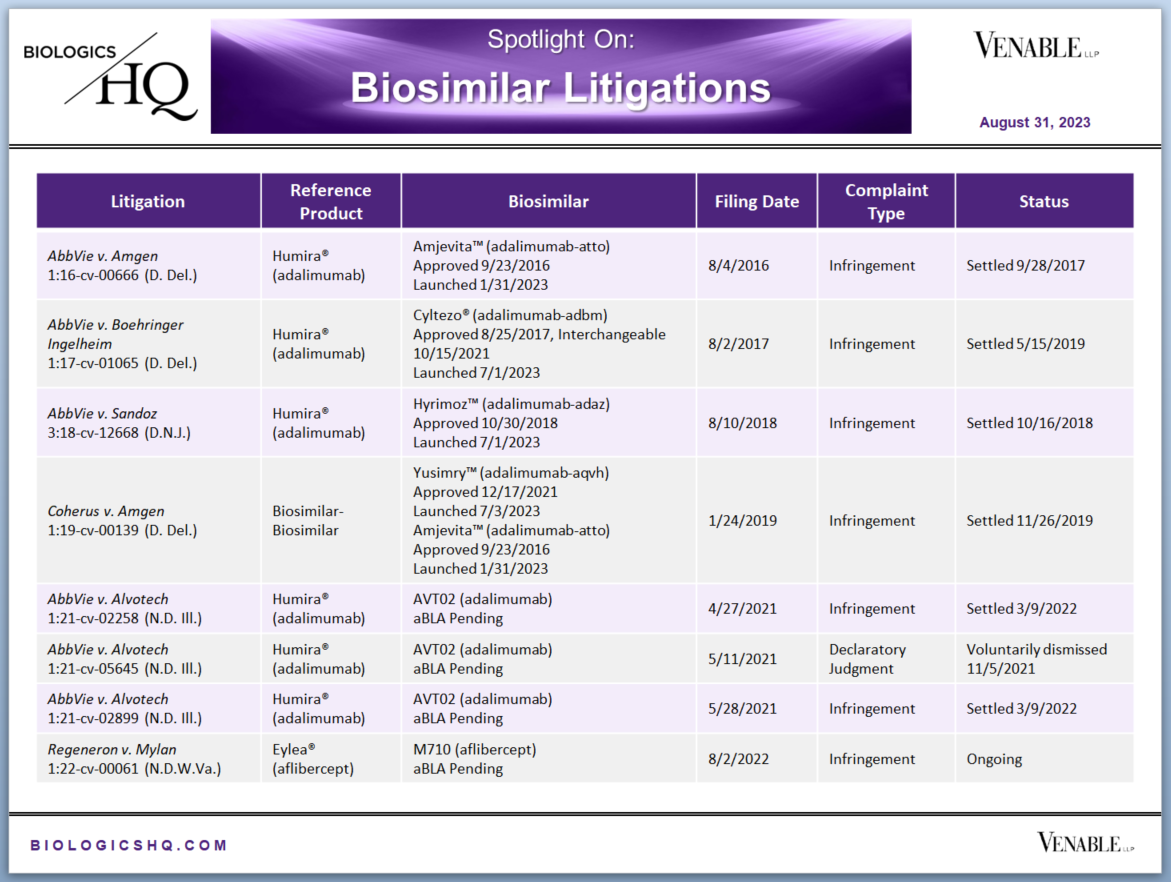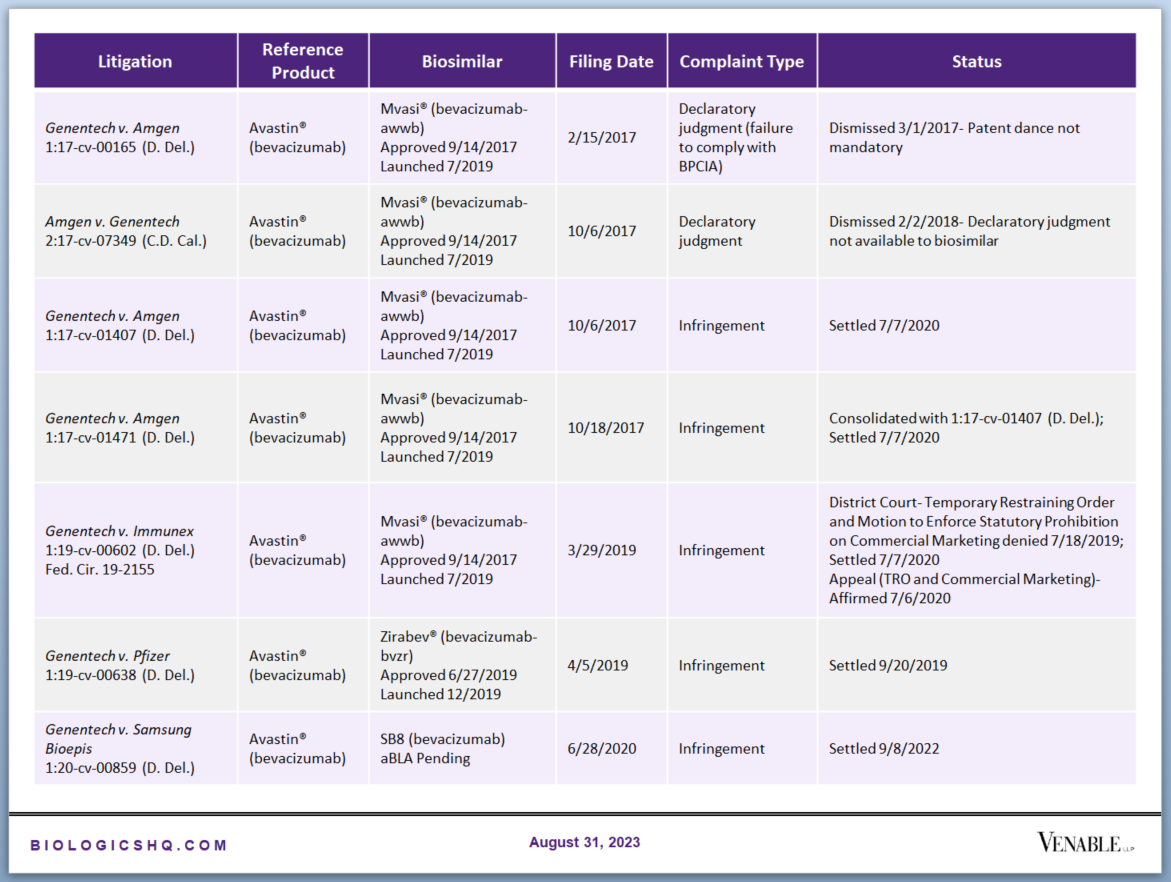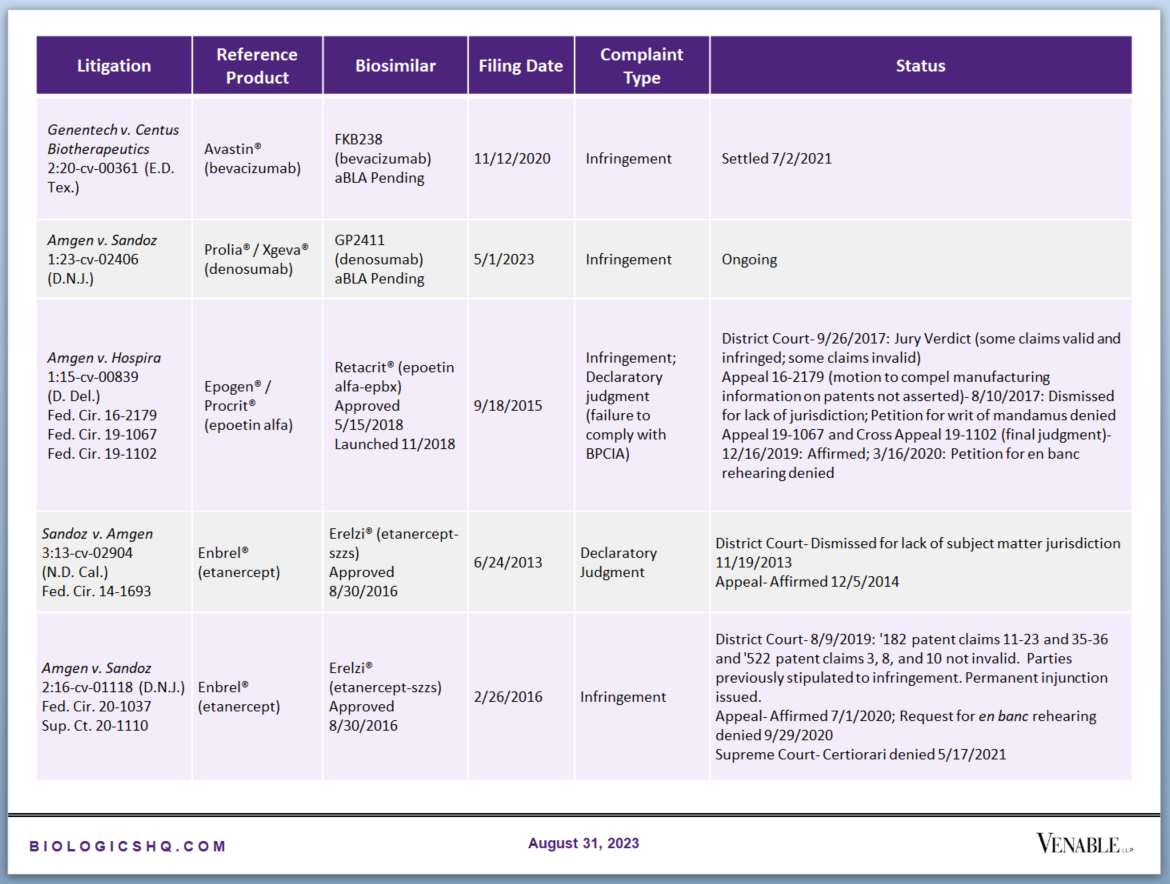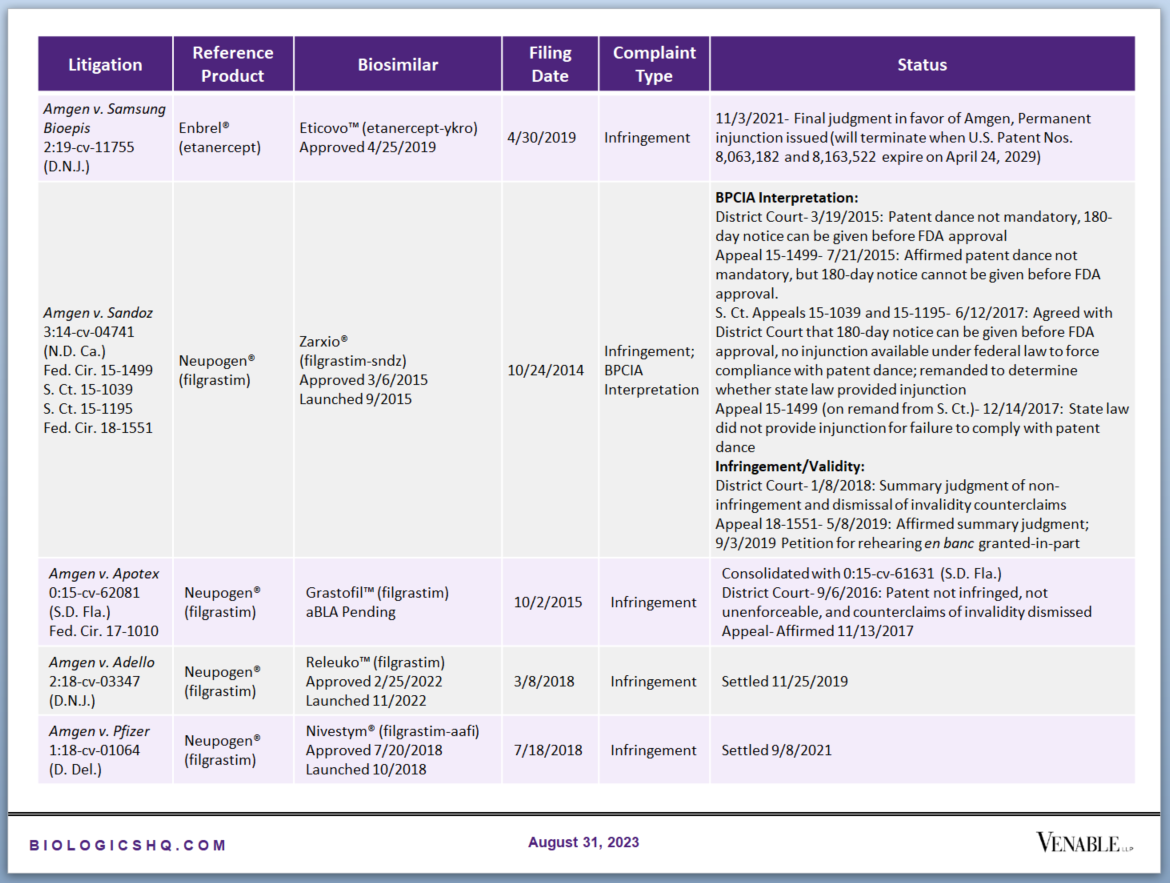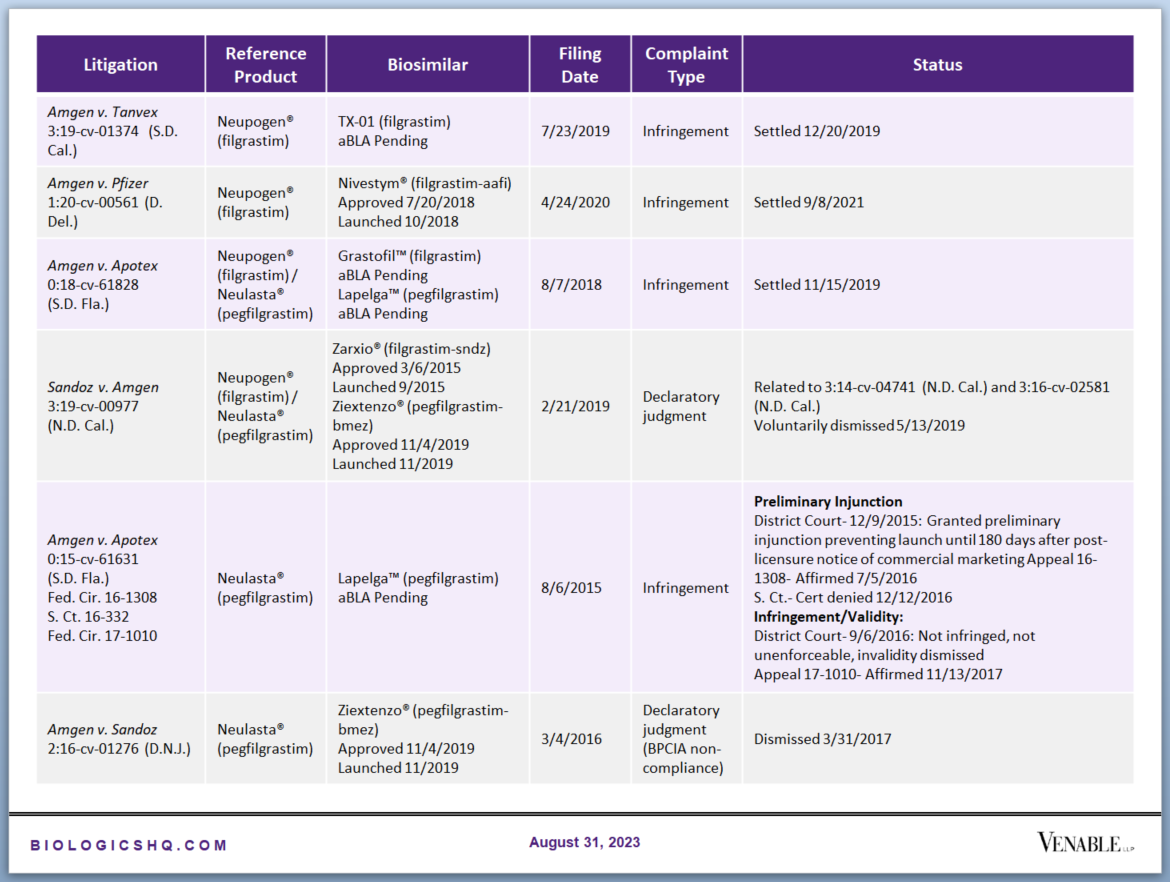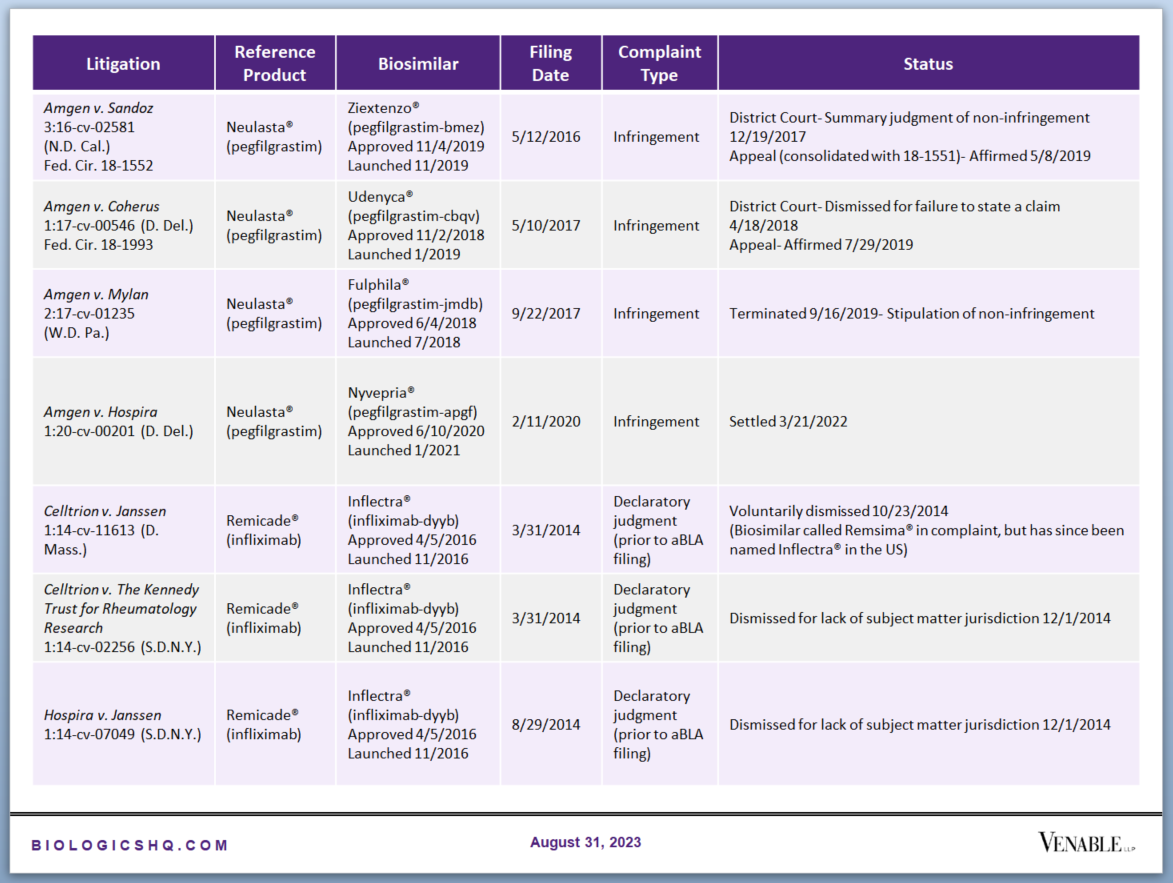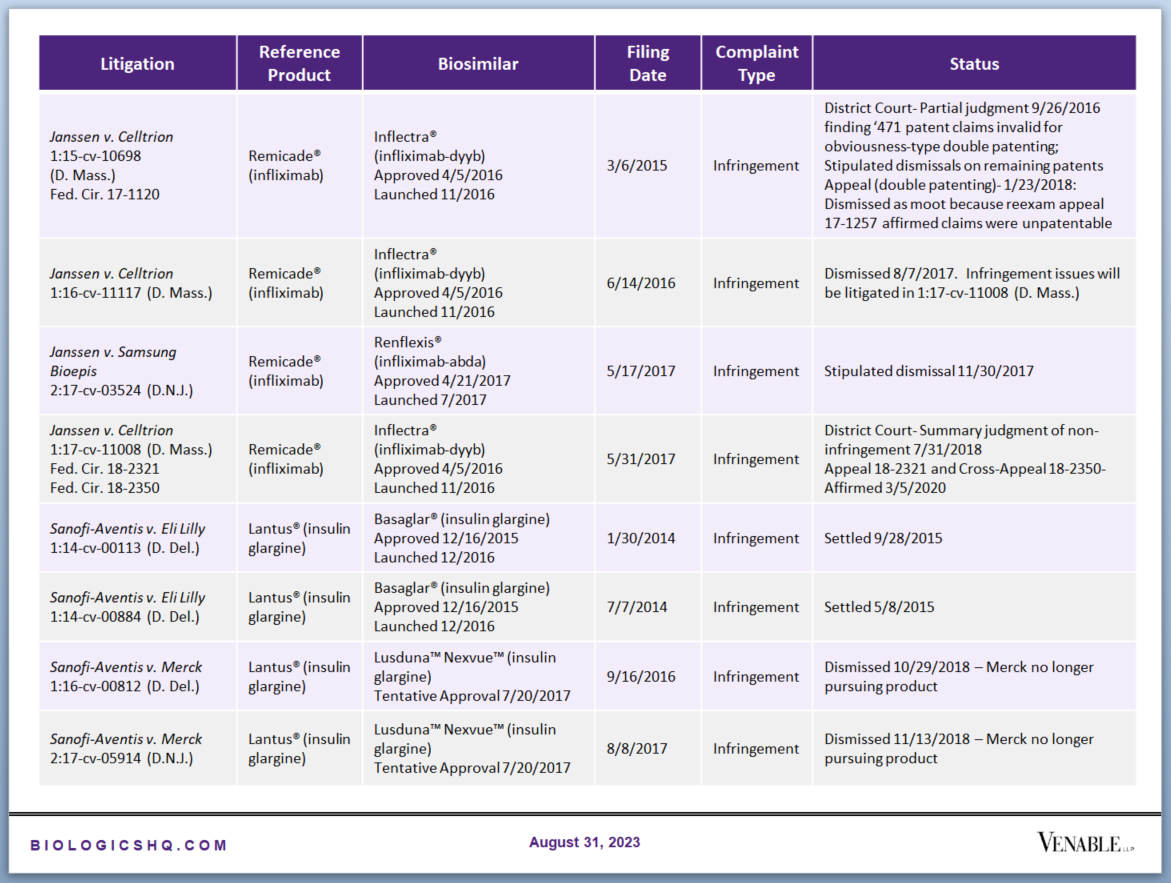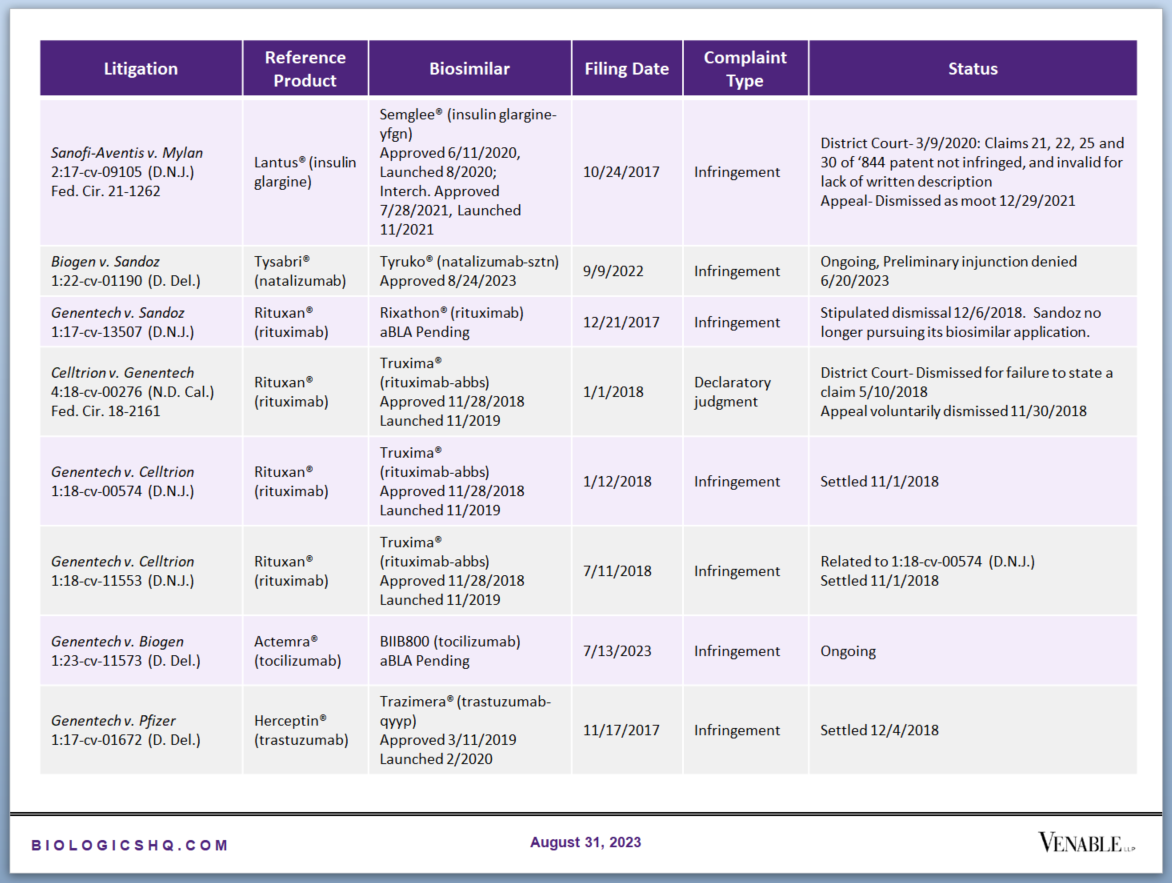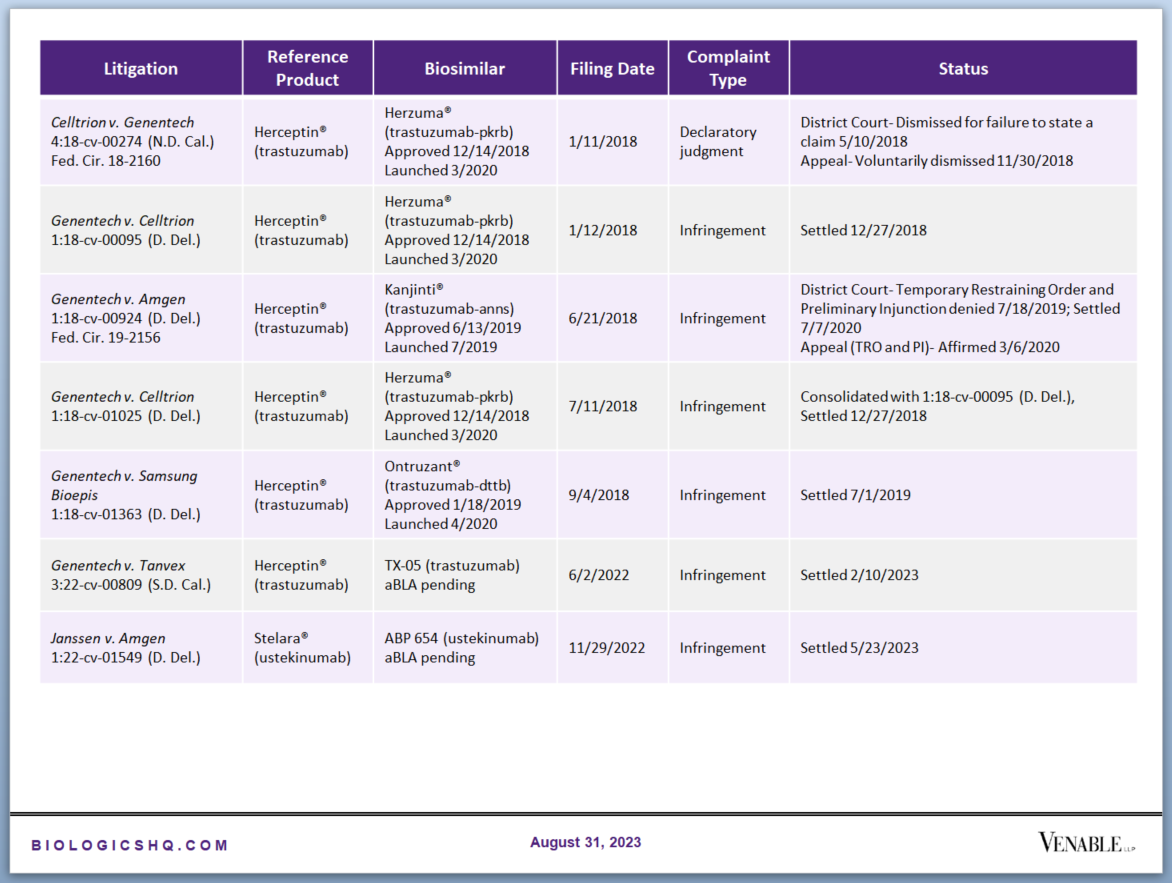 Biosimilar Litigations include litigations relating to biosimilar/follow-on products of CDER-listed reference products.  Litigations between biosimilar applicants/manufacturers and reference product sponsors as well as litigations between two biosimilar applicants/manufacturers are included.  Litigations relating to disputes between two reference product sponsors, or non-practicing entities/universities and reference product sponsors are not included.  Litigations related solely to manufacturing patents that may be relevant to multiple products (for example, U.S. Patent Nos. 6,331,415, 7,923,221, and 4,816,567 ("Cabilly Patents")) also are not included.

BiologicsHQ and materials published on BiologicsHQ are published for informational purposes only.  Neither the information nor any opinion expressed on BiologicsHQ constitute legal advice, create an attorney-client relationship, or constitute a solicitation for business.
Click on the "Subscribe" link above for access to future product dashboards and updates.