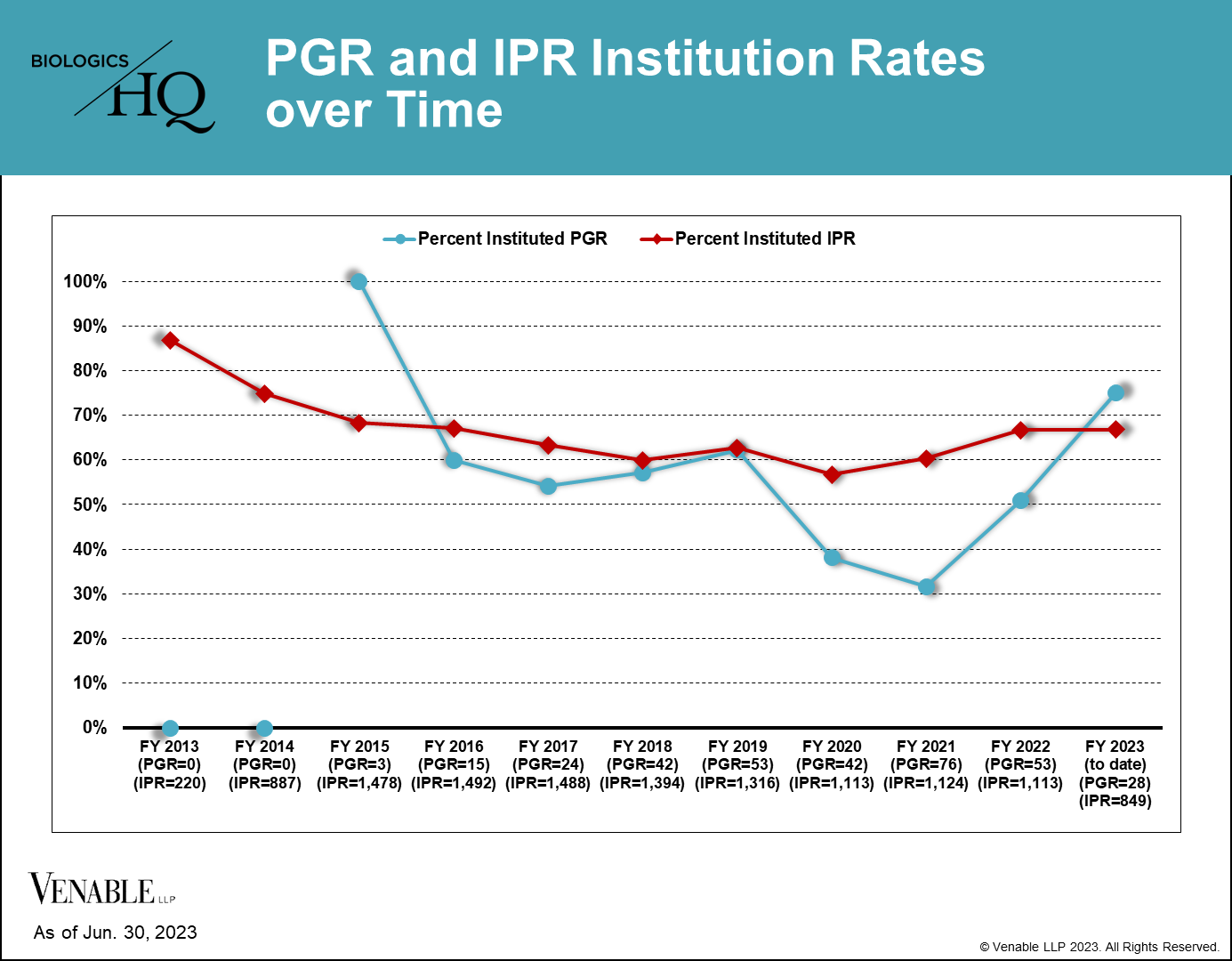 This figure shows PGR and IPR institution rates over time.[1]  PGR institution rates (teal line) were trending lower from their inception through FY 2021, but have been increasing in the last two fiscal years.
[1] IPR institution rates are based on PTO data available at: https://www.uspto.gov/patents/ptab/statistics/aia-trial-statistics-archive.
BiologicsHQ and materials published on BiologicsHQ are published for informational purposes only.  Neither the information nor any opinion expressed on BiologicsHQ constitute legal advice, create an attorney-client relationship, or constitute a solicitation for business.