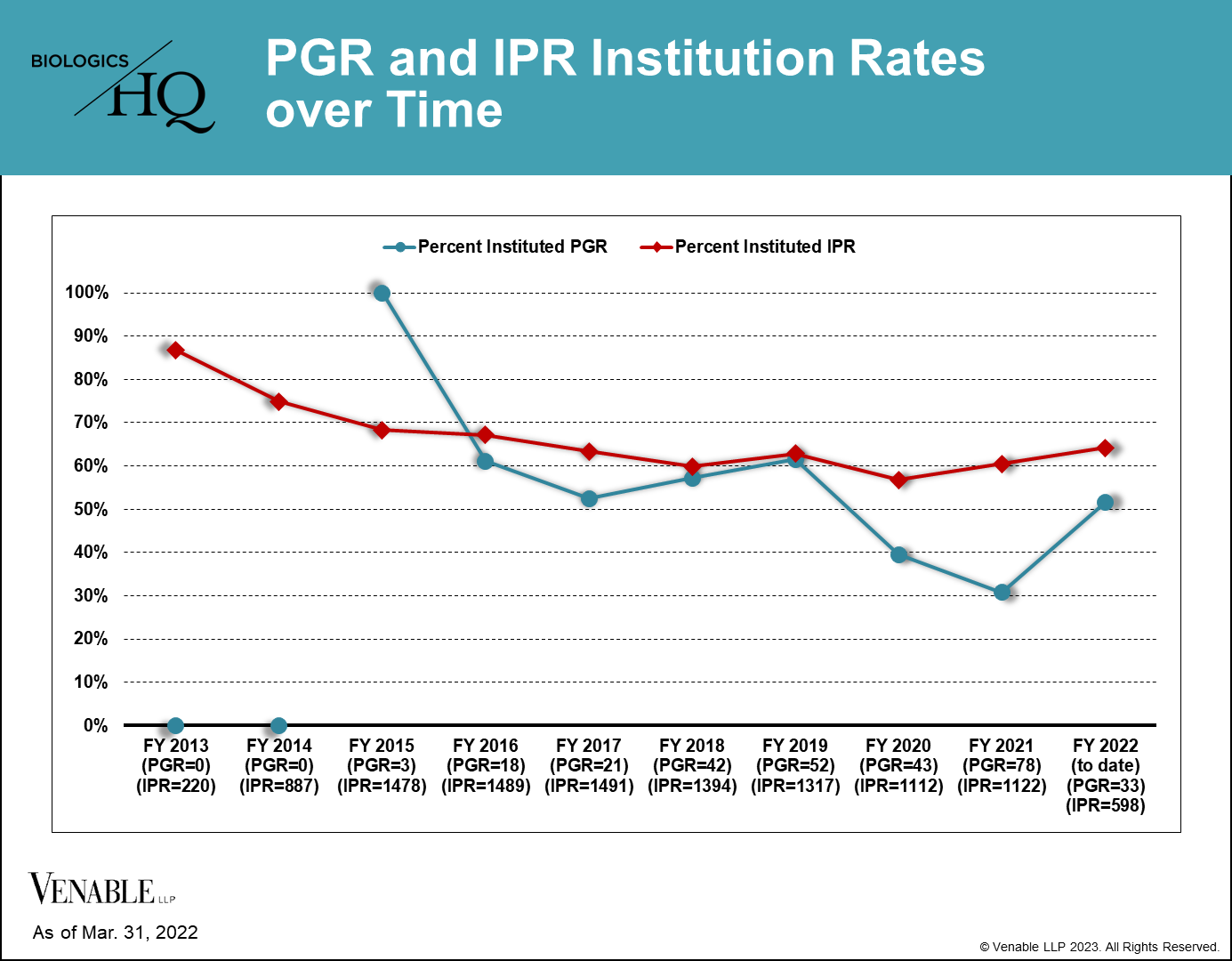 This figure shows PGR and IPR institution rates over time.[1]  PGR institution rates (teal line) have trended lower since their inception, with FY 2021 having the lowest institution rate with only 31% (n=24 of 78) of petitions being instituted.  Thus far, in FY 2022, PGR institution rates are at 52% (n=17 of 33) but it is too early in the fiscal year to determine whether this represents an upward trend.
The decrease in PGR institution rates in FY 2020 and FY 2021 is significant in comparison to IPRs (red line), which have decreased since their inception but remain at about 60% instituted, nearly double that of PGRs in the last full fiscal year.  If this trend continues, one possibility for this difference could be the differing ways in which IPRs and PGRs are used to challenge different collections/technologies of patents.
[1] IPR institution rates are based on PTO data available at: https://www.uspto.gov/patents/ptab/statistics/aia-trial-statistics-archive.
BiologicsHQ and materials published on BiologicsHQ are published for informational purposes only.  Neither the information nor any opinion expressed on BiologicsHQ constitute legal advice, create an attorney-client relationship, or constitute a solicitation for business.