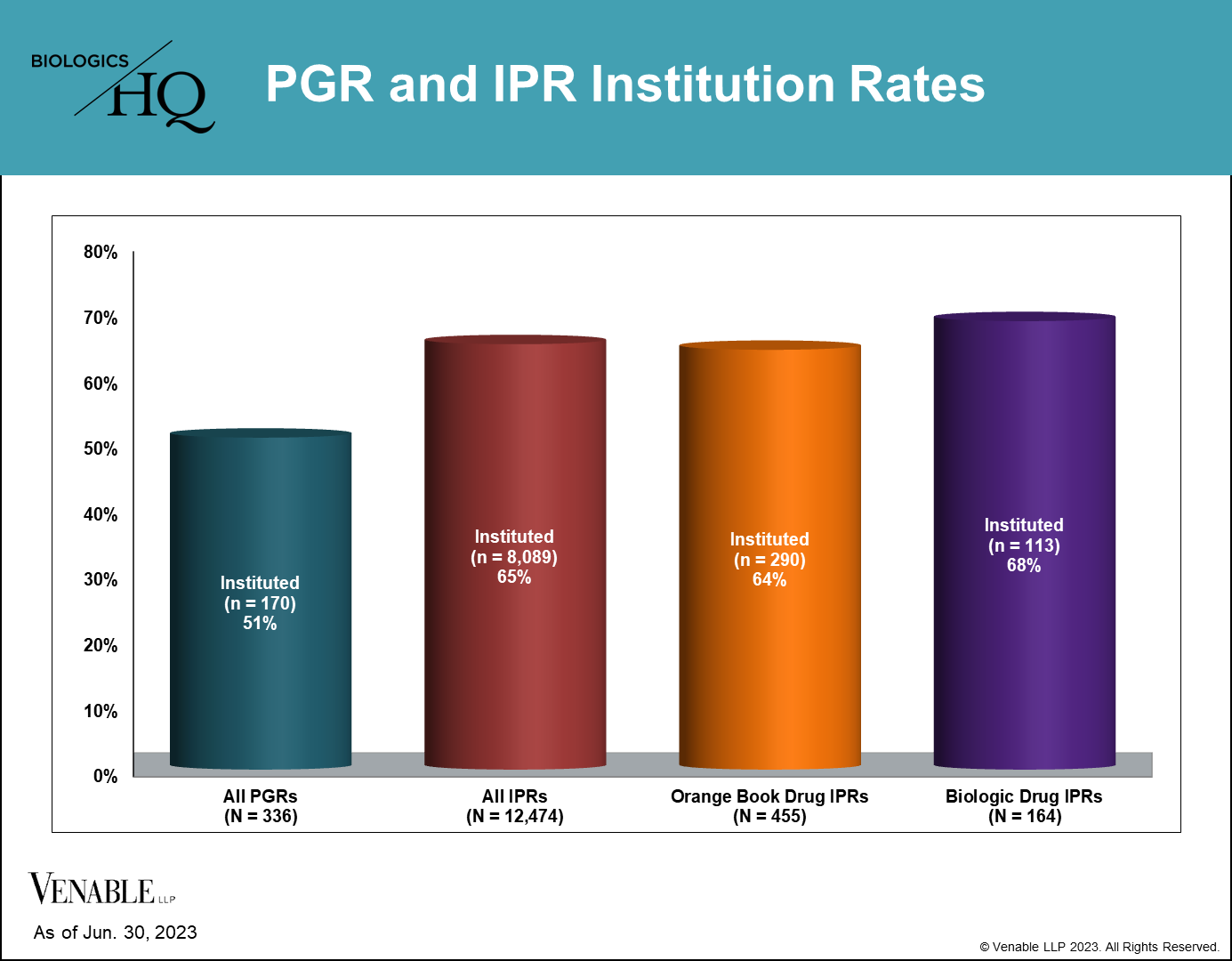 This figure shows institution rates for PGRs compared to IPRs[1] for all technologies as well as Orange Book and biologic drug IPRs.  It is noteworthy that compared to the 51% institution rate for PGRs, IPRs have been instituted at a higher rate (65%).  This higher rate is also seen for both Orange Book and biologic drug IPRs.
[1] IPR institution rates are based on PTO data available at: https://www.uspto.gov/patents/ptab/statistics/aia-trial-statistics-archive.
BiologicsHQ and materials published on BiologicsHQ are published for informational purposes only.  Neither the information nor any opinion expressed on BiologicsHQ constitute legal advice, create an attorney-client relationship, or constitute a solicitation for business.