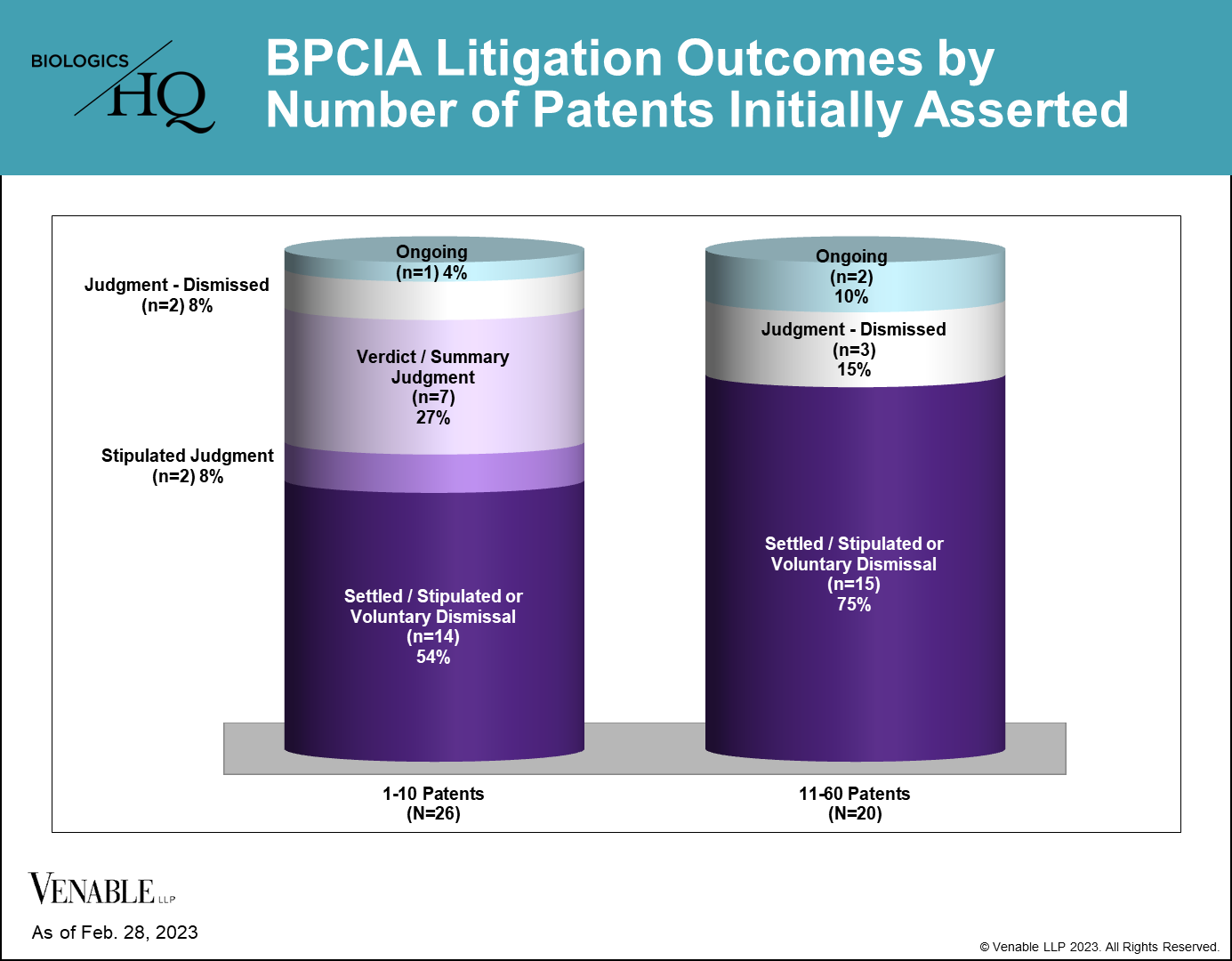 Reviewing the BPCIA litigations to date, we found that the number of patents asserted could play a role in the resolution of the litigation.  21 of the 46 (45.7%) BPCIA litigations involved five or fewer patents, 20 (43.5%) involved more than 10 patents, and 16 (34.8%) involved between 20 and 60 patents.
Of the cases that have gone to resolution of either a jury/bench trial verdict or summary judgment, all of them involved five or fewer patents.  In contrast, no cases that began with more than five patents proceeded to a resolution by the court on infringement or validity.
Of the nine cases reaching resolutions through a jury/bench trial verdict, summary judgment, or stipulated judgment, three were resolved in favor of the RPS, and the remaining six were resolved in favor of the biosimilar, all of which were resolved by determining the biosimilar did not infringe the patents at issue.  Only four of the 46 (8.7%) cases were resolved at trial (one jury verdict and three bench trials), with biosimilars and RPSs each winning half of the cases.
While there can be many reasons parties decide to settle, the risks of an adverse judgment, as well as the expense in cases involving large numbers of patents are significant for both sides.
BiologicsHQ and materials published on BiologicsHQ are published for informational purposes only.  Neither the information nor any opinion expressed on BiologicsHQ constitute legal advice, create an attorney-client relationship, or constitute a solicitation for business.