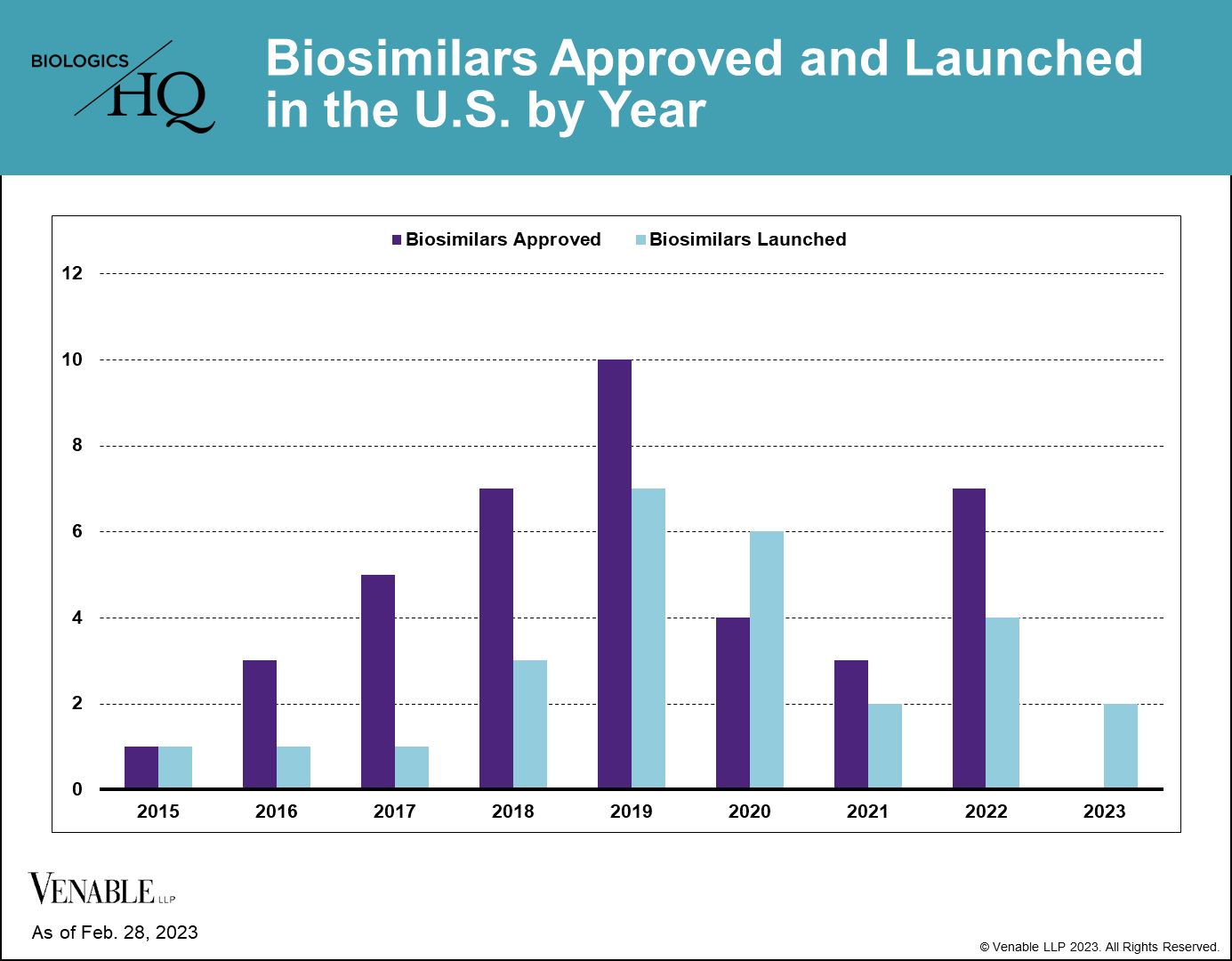 As of February 28, 2023, there were 40 approved biosimilars of 11 reference products in the U.S. market, seven of which were approved in 2022.  This is a marked increase over the prior two years, which had seven total approvals due to COVID-19 related approval delays.  Thus far, interchangeable approvals have been limited, with only four approved interchangeable biosimilars of three reference products to date, two of which were approved in 2022.
Biosimilar launches picked up starting in 2019, and now 27 biosimilars have reached the market, which is over two-thirds of those approved.  There is only one reference product, Enbrel® (etanercept), for which biosimilars have been approved but have not yet launched, due to litigations resulting in injunctions until the time of patent expiry.
BiologicsHQ and materials published on BiologicsHQ are published for informational purposes only.  Neither the information nor any opinion expressed on BiologicsHQ constitute legal advice, create an attorney-client relationship, or constitute a solicitation for business.