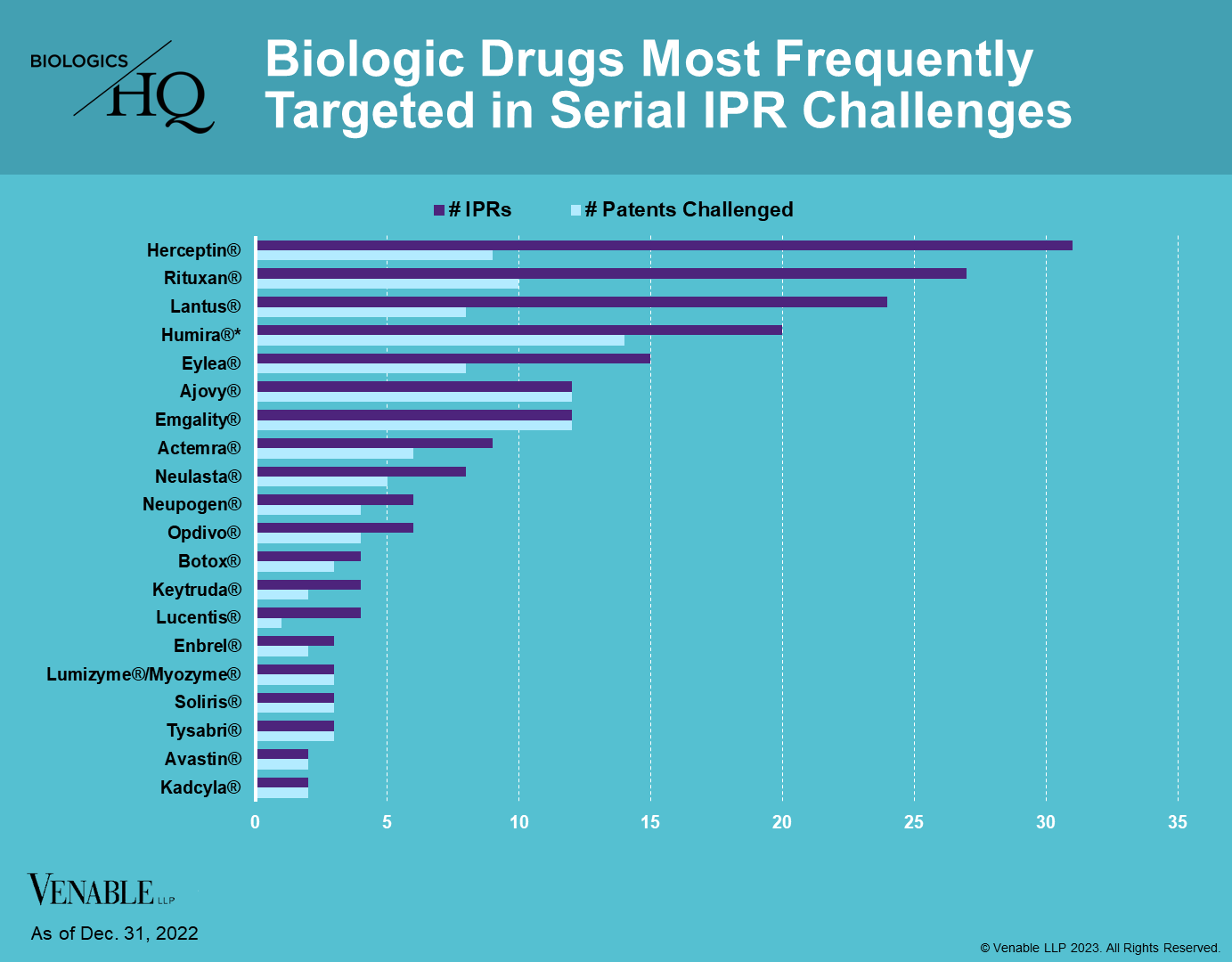 Our review of biologic drug IPRs shows that serial IPR petition challenges are already a popular form of challenge.  As shown in the graphic above, several of the most successful biologics have had both multiple patents challenged in IPR proceedings, as well as multiple petitions filed against single patents.  Thus, the Precedential designation of General Plastic Industrial Co. v. Canon Kabushiki Kaisha could have a significant impact in how serial petitions are filed for biologic drugs going forward.  Because multiple petitions have been filed on a single patent, sometimes by the same party, this also shows that the Supreme Court's decision in SAS Institute Inc. v. Iancu might not have much of an impact on how Petitioners file IPR petitions, as it has already been the strategy to file multiple IPR petitions against a single patent with different grounds (or challenged claims) in each petition.
Biologic Drug IPR Petitions include IPR petitions relating to CDER-listed / 505(b)(2) biologic products.  IPR petitions relating to manufacturing patents that may be relevant to multiple products (for example, U.S. Patent No. 6,331,415 (a "Cabilly" patent)) are not included.
BiologicsHQ and materials published on BiologicsHQ are published for informational purposes only.  Neither the information nor any opinion expressed on BiologicsHQ constitute legal advice, create an attorney-client relationship, or constitute a solicitation for business.