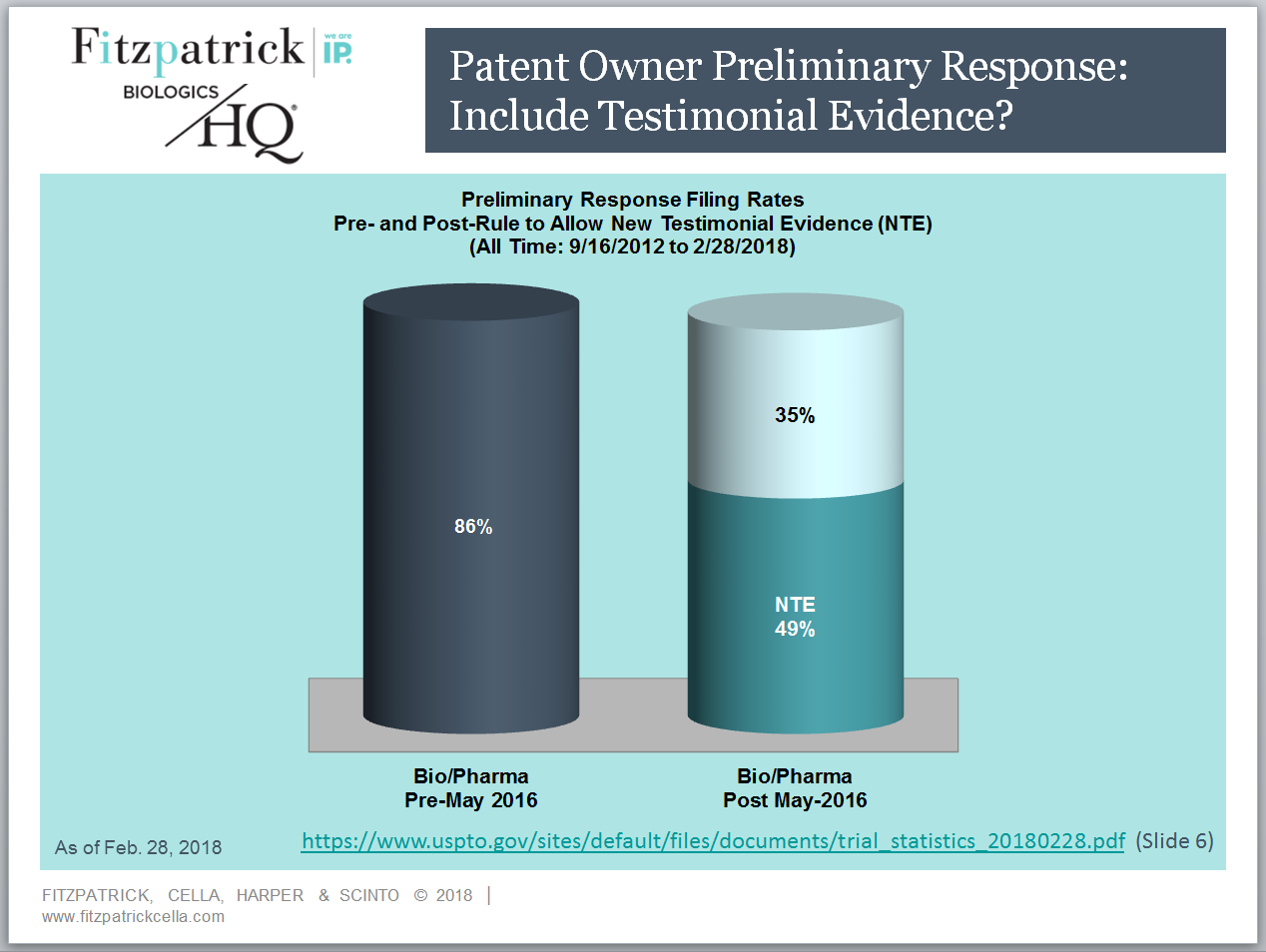 At the May 2018 Managing IP PTAB Forum in New York, Corinne Atton presented statistics relating to Bio/Pharma IPRs where patent owners have elected to file testimonial evidence in the preliminary response.
Of note, as of February 28, 2018:
Patent owners filed preliminary responses in 86% of bio/pharma IPRs;
Patent owners elected to include testimonial evidence (e.g. from experts) in 49% of these preliminary responses.
BiologicsHQ and materials published on BiologicsHQ are published for informational purposes only.  Neither the information nor any opinion expressed on BiologicsHQ constitute legal advice, create an attorney-client relationship, or constitute a solicitation for business.